University Facilities
International Center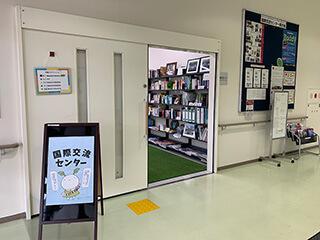 At the International Center, Japanese and international students can consult and browse materials regarding study abroad and international exchange activities, view information on universities that have exchange agreements with Fukushima University, and read the reports of students who have experienced study abroad. We also answer International Students' questions about daily life and study.
University Library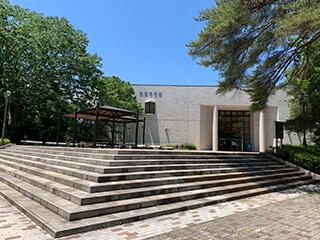 The university library contains approximately 880,000 books and other materials. It also has group study rooms, audiovisual rooms, and personal computers that students can use to create reports.
Fukushima Future Center for Regional Revitalization
After the Great East Japan Earthquake, the Fukushima Future Center for Regional Revitalization was established to systematically support long-term recovery and reconstruction. This is not a "research center" that puts academics and research first, but rather a "support center" that works closely with the community to develop and carry out practical programs and activities.
Institute of Environmental Radioactivity
This research institute was established as a global research base for investigating the long-term effects of radioactive substances on the environment in temperate and rainy regions, in order to better understand the dynamics of environmental radioactivity. The institute is used by universities, research institutes, and researchers in Japan and overseas.
University Co-operative
On the 1st floor of the university co-op are the school cafeteria, which has a large menu of set meals, noodles, and other food items, and a store where one can purchase groceries, and daily necessities. On the 2nd floor, there is a bento shop that offers heated box lunches.