"Things that you can see from DNA analysis" - Shingo Kaneko (Symbiotic Systems Science and Technology / Molecular Ecology, Conservation Ecology)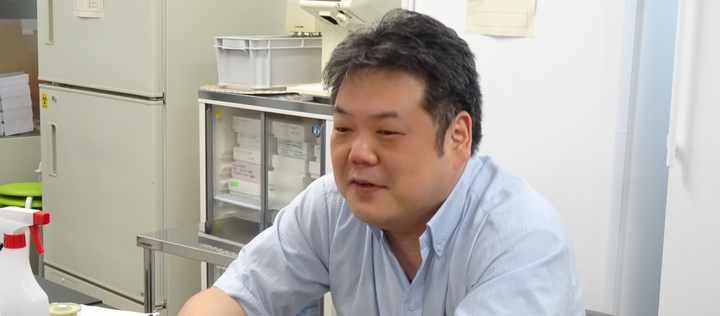 In recent years, DNA testing has made it possible to understand even the most minute matter. It can be used for many different purposes in society, including selective breeding, criminal investigation, and understanding history. We talked with Associate Professor Shingo Kaneko of the Graduate School of Symbiotic Systems Science and Technology. Professor Kaneko studies the ecology of complex life forms that seem familiar but which we actually know little about.
The unique behavior of living things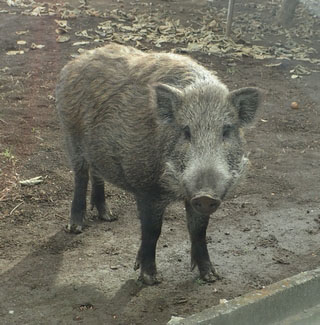 Q: Can you please tell us about your research?

A: I study various things, but my specialty is examining the DNA of living things found in the wild in order to understand their ecology and how they have evolved historically. As a method, DNA analysis can be applied to so many different forms of life, from plants and small insects to mammals like rabbits, wild boars, and deer. I'm currently working on a "flower that doesn't bloom."

Q: Is there a "flower that doesn't bloom?"

A. There is a plant called yatsushiroran that has completely lost its plant-like character; it doesn't photosynthesize or bloom. I am investigating this plant's ecology and how it has evolved.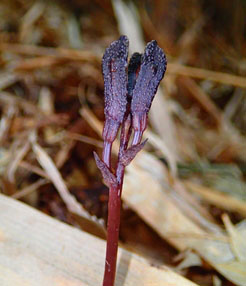 Also, in the Amami islands of western Japan, there is a species of rabbit called the Amami rabbit which is characterized by dark fur and short ears. The Amami rabbit population is divided into a northern group and a southern group, which are separated by only about one kilometer. When I investigated the differences between the two groups, I found that the split into two groups goes much further back into history than I had expected - thousands of years! The two groups have lived separately for thousands of years, at a distance of about one kilometer from each other, without any intercourse between them.

If the ecosystem of an organism has been changed recently due to human activity, then basically it is best to restore it to its previous state. However, in the case of a unique and precious ecology that has been created naturally over a long period of time, once the ecosystem collapses it cannot easily be restored. This leads to the research theme I would like to pursue next: How can we best maintain and manage existing ecosystems?

Attachment to what you research
Q: What criteria do you use to select what to study from among the many organisms and plants?

A: In most cases, someone suggests, "Why don't you study this?" and I go for it. I choose the most interesting projects from the requests I receive, but I rarely pick something to research on my own from the beginning. In that way I'm a bit different from most researchers, who choose what to investigate based on their own interests. Therefore, my attachment to the subjects of my research may be weak. However, I enjoy investigating a wide variety of things.

Q: That's rather surprising.

A: I'm more interested in the behavior of the DNA of various living things than in the living things themselves. The ecology of the "flower that doesn't bloom" and the nanafushi stick insect have changed, so if you examine their DNA, you find patterns that appear to be unique genetic structures. Discovering such things is a lot of fun.

Q: Can you tell us about something that you've really struggled with?

A: I'm often asked about that, but to be honest, I don't very often feel that "this is really difficult." It may be a case of "When the pain is gone, it's soon forgotten." You can hypothesize about the research process or the results, but things rarely turn out as planned.

Q: That's normal?

A: Yes. Take the example of the mōsō bamboo clone. Before conducting DNA analysis, I didn't think there was any way there could be just one clone. But the results showed that that was indeed the case. I was bewildered at first: "What could this mean?!"

So in most cases, it's safe to say, the results are different from what was hypothesized. Sometimes I have no idea how to interpret the results. But when I calm down and think about them carefully, often, after some time, the pieces fall into place: "Oh, I see! If you interpret this in this way, it makes sense - this is what occurred." Of course, we always proceed based on various assumptions, but no matter what the results are, they always tell us something. That's the mindset that I approach my research with. But living things have an amazing number of characteristics and ways of life, many that we could never have imagined.